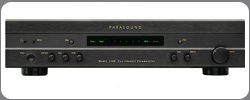 Model 2100 Two Channel Preamplifier
The Model 2100 is a versatile two channel preamplifier which is equally competent with venerable and modern technology, from vinyl to MP3. A low-noise phono input provides the correct gain and load for both MM and MC cartridges. The Model 2100 even increases level automatically whenever you plug your portable MP3 player into the front panel jack to make sure it plays at the same volume as your other sources. It also enables you to upgrade your present surround sound system for serious two channel listening.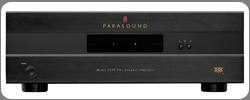 Model 2250 Two Channel Power Amplifier
The Model 2250 is an ultra-high powered amplifier that is also designed for system integration, with a host of useful features and the ability to drive speakers throughout your house with power to spare. A perfect companion to the Model 5250 in a 7.1 channel system.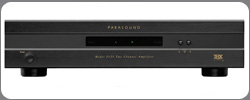 Model 2125 Two Channel Power Amplifier
The Model 2125 provides the right combination of power and technology to satisfy the most serious listener. Its back panel layout and special features are the same as the Model 2250. A perfect companion to the Model 5125 in a 7.1 channel system.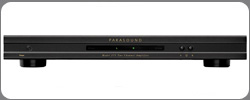 Model 275 Two Channel Power Amplifier
The Model 275 is everything a great power amplifier should be, except large. It includes all of the same technology, connectivity and features as our larger two channel models. It sounds gorgeous because it employs the same class AB circuitry. Its power output is prodigious, with a toroid power transformer that occupies nearly half of its chassis.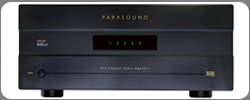 Model 5250 v.2 Five Channel Power Amplifier
The Parasound Model 5250 v.2 is the latest generation of popular and proven audio power amplifiers dating back to 1981. It has been designed for a wide variety of applications, establishing a new standard for audio performance, user-friendliness and utility in custom installations.