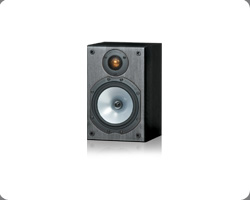 MR1
The diminutive MR1 allows you to enjoy high quality sound in the smallest spaces. You'll fall in love with its agile, rhythmic performance and its liberating versatility. While retaining the compact dimensions of its BR1 predecessor, this reference compact monitor delivers superior bandwidth and improved linearity, so you hear more music with greater definition than ever before. The two-way MR1 utilises a single 5.5" MMP® II bass driver and 1" C-CAM® tweeter within a system optimised for genuine fidelity wherever you place it in the home.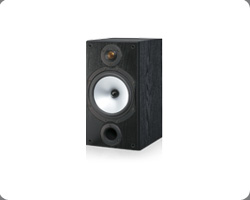 MR2
An evolution of the multi-award winning BR2, the MR2 tunes the considerable talents of its forerunner to a new intensity. Improved crossover and driver designs combine to re-calibrate the capabilities of an acknowledged class champion, bringing greater dynamic expression, mid-range clarity and lower distortion to lovers of music and film sound. Loaded with a 6.5" MMP® II bass driver and 1" C-CAM® tweeter, the MR2's high quality cabinet mirrors the unobtrusive dimensions of the celebrated BR2, and so is easy to position, even in smaller rooms. Compact in size, but equipped to reproduce sound of immense stature and detail, the MR2 represents a stunning advance from every angle.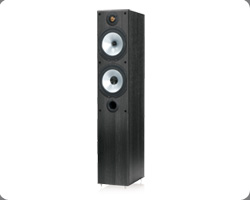 MR4
The MR4 has a svelte cabinet profile, housing potent 6.5" bass and bass/mid-range driver designs in a 21/2-way system of dedicated driver chambers, reinforced by comprehensive cabinet bracing to provide a remarkable blend of punch, deep bass extension and control. Overall frequency response is typically flat and this neutral balance is augmented by an extended, well-defined bass performance. The floor-level mounted terminal panel allows for easy access and avoids unnecessary trailing cable lengths.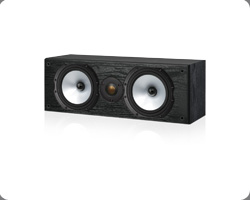 MR Centre
For the MR centre, we've demolished the limitations of entry-level design by creating a speaker that not only reproduces voice with unfailing accuracy, but extends this performance to accommodate bass frequencies as well. This means the MR centre will perform brilliantly as a centre and surround speaker, underpinned by the MRW-10 subwoofer. Its system of twin 5.5" MMP® II drivers, 1" C-CAM® tweeter and upgraded crossover matches perfectly with the system architecture of other MR series speakers for pin-point imaging at any location.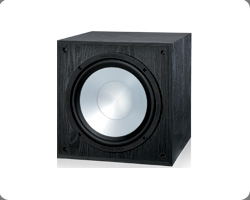 MRW10
The MRW-10 subwoofer uses a 10" MMP® II driver and 100 Watt Class-D power amplifier, devised in tandem to provide superior standards of control, speed and punch. Featuring a fully integrated switch mode power supply complete with an auto-ranging voltage input, the amplifier adds grip and clean bass delivery below 30Hz.