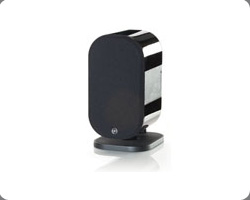 A10
As capable with music as it is with home theatre sound, the beautifully bijou A10 punches like a heavyweight, expertly blending sky-wide high frequencies with a natural blast of delicious mid-range detail coupled to a depth of bass that simply defies the A10's svelte dimensions. Its rigid die-cast alloy cabinet, piano- lacquered to a polished perfection imparts a sense of superior quality, and when teamed with a matching A40 at the centre and the awesome AW-12, the A10 completes a surround sound system unrivalled in its ability to combine the essential force of music and film sound and the power of de-rigueur design in a single fabulous statement.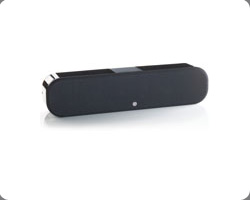 A40
The supremely versatile A40 can be used vertically or horizontally to provide electrifying audio realism characterised by soaring dynamics and low distortion. Equipped with twin Apex bass drivers, the A40 excels at low frequency depth and mid-band evenness over a wide listening area. It radiates with the full force of a single 8" bass driver, but has the advantage of superior power handling and a wonderfully smooth audio consistency. What's more, the single bolt fixings for its drivers give the longer A40 cabinet an especially rigid structure, banishing any hint of boxy colouration, especially from on-wall positions. The A40's slender profile and glossy lacquer finishes make it a match for super-thin video displays: its beautifully engineered bracket allows for forward and backward adjustment to align the speaker with the front of the screen but also allows the A40 to tilt 22.5° upwards and downwards for optimum setup.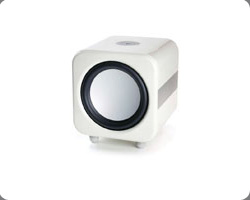 AW12
In order to extend the performance of its lifestyle speaker systems, Monitor Audio has created a wholly new sub-bass engine for the AW-12, designed to contribute a seismic blend of deep bass frequencies and high output with low distortion. Every component has been developed specifically for the AW-12, including the massively engineered front-firing 12" C-CAM driver and 500 watt Class D amplifier. The amplifier and its complementary high efficiency switch mode power supply are able to deliver full power with a continuous rating, equal to most other subwoofers rated at 1000 watts. This means that even in the largest rooms, the AW-12 is able to perform cleanly, dynamically and with profound effect over extended periods of listening.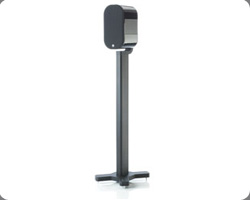 A10 Stands
The A10 stand will extend the elegant lines of the A10 satellite to the floor, providing a secure, stable and stylish alternative to wall fixing. Its die-cast aluminium plinth and extruded Aluminium support are internally wired with our own Silver Pureflow® cable so that no manual cable connection with the A10 is required: the speaker simply locates with the connecting forks situated in the low-resonance mounting recess.