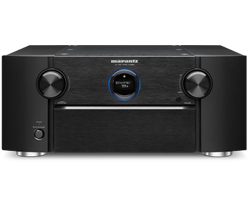 AV8801
The Marantz AV8801 11.2 channel A/V pre-amp/processor is packed with the latest audio and video technologies, all designed to provide you with the ultimate music and movie surround sound experience.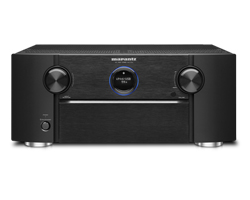 AV7701
An ideal connectivity solution for any home theater system, the Marantz AV7701 A/V 7.2 Channel Preamplifier helps you make the most of Blu-ray players, turntables, and other entertainment devices. When paired with an amplifier, this preamp delivers immersive and faithful surround sound performance across 7.2 channels. It also features 4K upscaling and pass-through, so you can enjoy the latest HD video content to the fullest.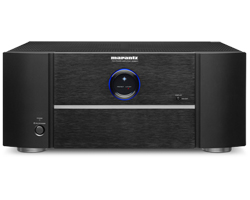 MM8077
Designed for the ultimate music and movie surround sound experience, the Marantz MM8077 7-channel power amplifier delivers power and detail, and is rated at 150 watts per channel into 8 ohms, and 180 watts per channel into 6 ohms.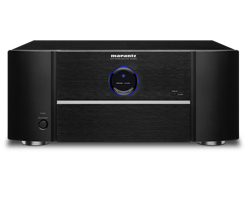 MM7055
The MM7055 power amplifier produces 140 watts of high current output from each of its five channels. This is "real world" power, too, measured across the full audio bandwidth (20 Hz – 20 kHz) at 8 ohms with 0.08% Total Harmonic Distortion. Among other attributes, this means the MM7055 is capable of long-term power delivery into low impedance speakers.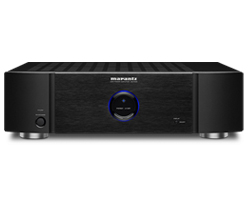 MM7025
If you're impressed by elegantly restrained industrial design, the MM7025 is guaranteed to make a lasting – and very positive – impression. The subtly curved aluminum/glass resin front panel adds a sophisticated touch that complements any décor. The central porthole display reflects iconic Marantz designs of the past while it brings you an "at a glace" view of the amplifier's operating status.