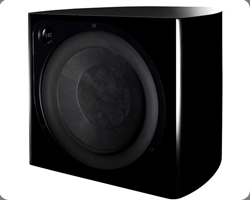 Model 209
If you want a home entertainment subwoofer that delivers apocalyptic bass extension with zero distortion, consider Model 209.
Powered by a 1000W amp with DSP-based equalisation and volume, phase, polarity and crossover parameters adjustable by remote control, the 450mm (18in.) cone has a double radial magnet, a unique dual suspension system, and the effective cabinet volume is virtually doubled by KEF's Acoustic Compliance Enhancement (ACE) technology.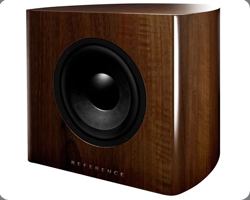 Model 208
With no less than 500W of high efficiency Class D amplifier powering a 300mm (12in.) Long throw ultra-low distortion driver, Model 208 floods the listening area with exuberantly extended, immaculately controlled bass. Output, phase and the low pass filter frequency can be adjusted to your preferences. With its acoustically inert hand-finished cabinet, Model 208 reproduces low frequency effects with precision as well as power.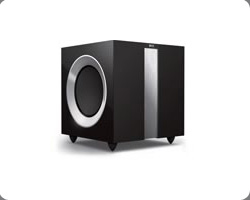 R400b
At just 31 inches square, the KEF R400b may be compact, yet it packs an incredible punch. With a reinforced and braced sealed cabinet, the R400b houses twin 9-inch LF drivers powered by twin 250W class-D amplifiers. The drivers are mounted back-to-back, to create 'force cancelling'. This means the opposing reactive forces are nullified, resulting in no cabinet agitation and a clean, fast, powerful bass performance - perfect for any serious home theatre system.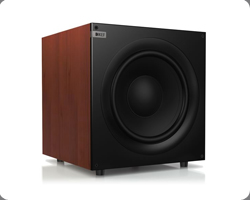 Q400b
Reproducing most of the soundtrack narrative, the centre speaker is by far the most important in any home theatre surround sound system, and the Q200c and Q600c are engineered accordingly.
With a new generation 130mm (5.25in.) and 165mm (6.5in.) Uni-Q driver array respectively, flanked by a low distortion bass unit and an ABR of the same size, they combine raw power with the subtlety to convey moments of great delicacy.
What you notice is how convincingly the larger new metal dome tweeter captures the emotional range of the human voice – mood and character shine through with real clarity.
Your involvement in the action is noticeably enhanced by the addition of the Q800ds dipole to convey the left and right rear channels. With the two 130mm (5.25in.) Uni-Q arrays on each speaker playing out of phase, ambient 3-D effects are completely diffused throughout the listening area to create an uncanny illusion of actually being there, whether that's deep in the rainforest, in a concert arena or driving along a gritty urban back street.
The final ingredient of your new Q system is of course the seductive Q400b subwoofer. A closed box design housing a 250mm (10in.) woofer driven by a 200W on-board Class-D amplifier, this discreet cube creates spectacular bass imagery – eloquent, musical and addictively physical. Anchoring the whole sound performance in an all-embracing sensation of immediacy, it completes the acoustic picture.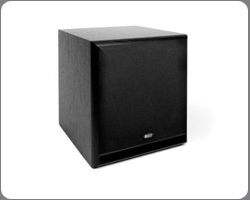 C4
Unobtrusively handsome yet powerful, the new C4 subwoofer provides an incredible bass output with immaculate control. With a 200W on-board amplifier driving a 200mm (8in) front-firing bass cone, the C4 is engineered to minimise distortion as meticulously as the rest of the range and adds effortless depth and weight to any performance.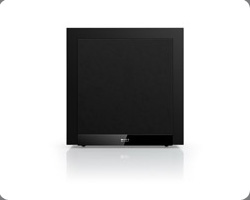 T-2
A slimline closed box design, the assertive T-2 subwoofer completes the 3D sound image by adding definition and weight to the LF response.
Easy to conceal and operating in the same phase as the speakers for perfect integration, it delivers fast, uniformly dispersed and devastatingly accurate bass.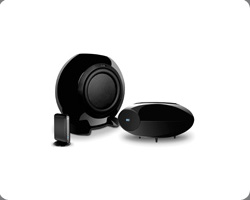 HTB2SE-W
Packing a formidable array of KEF's revolutionary wireless technologies, the distinctive and surprisingly compact cast aluminium enclosure of the HTB2SE-W 250W houses a Class-D amp driving a 10in. (250mm) LF driver and a matching passive bass radiator. In addition to experiencing visceral bass punch while retaining the delicacy to convey subtle effects with unerring accuracy, HTB2SE-W gives you all the convenience of wireless operation: no cables to embed or trail across the room, and no complicated set-up. With SmartBass™ functionality, your system will be operational in minutes.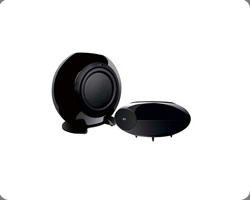 HTB2SE
The HTB2SE is as much a piece of modern design as it is an incredible subwoofer. A beautifully curved and yet surprisingly small and inert enclosure is shaped to eliminate internal standing waves and surrounds a 250mm (10in.) bass driver and matching passive bass radiator. The HTB2SE also features an ultra-reliable high efficiency 250W Class-D amplifier which can play very loud and very clean - all day long if necessary. All in all this highly attractive sub is capable of delivering an astonishing deep bass for awesome movie effects or subtle musicality as needed.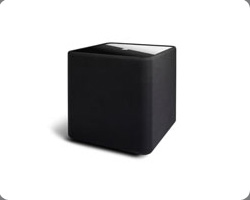 Kube 1
A compact and yet high performing subwoofer, the KUBE-1 provides a powerful and precise bass whether for the latest action packed blockbuster or the rhythmic sounds of that favourite CD. The sealed cabinet is designed to be space saving and yet the 200W on board amplifier which powers both the 200mm (8in.) long-throw bass driver and the 200mm (8in.) ABR (Active Bass Reflex) provides a performance that belies its size.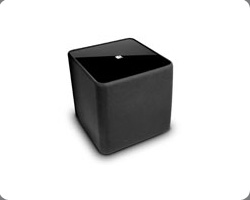 Kube 2
The KUBE-2 delivers a well defined and impressive bass that is sure to rock any home theatre. The 200W on-board Class-D amplifier has all the flexibility you need for personalising the output with frequency and level adjustments and a 'Bass Boost' control so any personal preference or room specific conditions can be catered for. The KUBE-2 features a side-firing 250mm (10in.) long-throw bass driver and a complementing 250mm (10in.) ABR and is available in black with a high gloss upper surface.