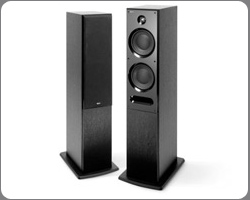 C7
if you're serious about sound, you'll find the C7 an endlessly gratifying companion. With KEF's phenomenal 19mm (0.75in.) tweeter and 'tangerine' waveguide complemented by a pair of large 165mm (6.5in.) bass drivers, an intricate and disarmingly naturalistic three dimensional sound image floods the room. As with all of the new C Series models, the highly rigid cabinet is vented by a carefully contoured front port to provide a wide and extended bass. Dual binding posts allow bi-wiring or bi-amplification for optimal acoustic resolution and a discrete plinth is included for greater stability.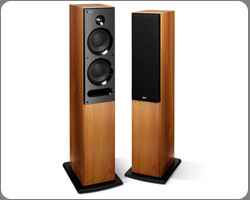 C5
Elegant, articulate and authoritative the C5 is a competent and compact floorstander. It combines the latest 19mm (0.75in.) tweeter and 'tangerine' waveguide with two 130mm (5.25in.) bass drivers in a slim, internally braced cabinet. Meticulously tuned crossovers ensure seamless transitions and dual binding posts allow bi-wiring or bi-amplification for the best possible response right across the frequency range. Whatever the genre, whatever the medium, the resulting sonic picture is open, fluent and involving.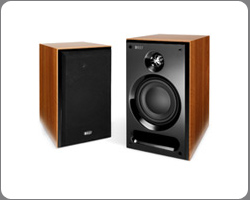 C3
Clear, confident and natural sounding, the C3 boasts KEF's 130mm (5.25in.) bass driver for impressively extended low frequency response to complement the seductive realism of the sophisticated 19mm (0.75in.) tweeter and 'tangerine' waveguide. The resulting sonic performance is warm, rich in detail and compellingly three-dimensional, whether you're enjoying a favourite track or watching a movie. All of the C Series enclosures are ultra-rigid to ensure the sound you hear is untainted by any internal resonance and all are magnetically shielded to give freedom when positioning.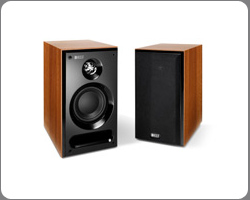 C1
Compact, versatile and potent. The C1 pairs the superbly accurate 19mm (0.75in.) tweeter and 'tangerine' waveguide from the latest Q Series with a slot-ported 100mm (4in.) midrange/bass driver. Both sit on a dense two-layer front baffle system to deliver a complex, profoundly realistic and spatially accurate soundscape. With excellent power handling and a carefully tuned crossover, the C1 delivers a generously full performance that belies its discreet appearance and modest size.
The front firing port makes it easy to position and the integrated wall bracket makes wall mounting a simple operation.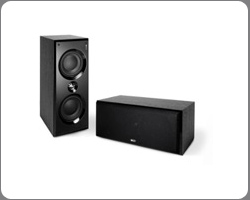 C6LCR
The vital centre channel is at the heart of any 5.1 surround sound set-up - except that the remarkable C6LCR can also be used as front and rear satellites. The latest 19mm (0.75in.) aluminium tweeter with 'tangerine' waveguide is flanked by two 130mm (5.25in.) LF drivers to produce both a centre speaker with precise and captivating vocals or a powerful satellite adding depth and dynamics to any 5.1 system. As with all the C Series gold-plated terminals ensure perfect audio transmission every time and magnetic shielding allows for safe positioning next to any electronic equipment.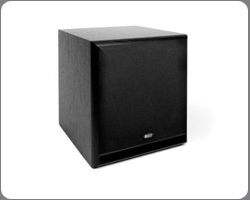 C4
Unobtrusively handsome yet powerful, the new C4 subwoofer provides an incredible bass output with immaculate control. With a 200W on-board amplifier driving a 200mm (8in) front-firing bass cone, the C4 is engineered to minimise distortion as meticulously as the rest of the range and adds effortless depth and weight to any performance.