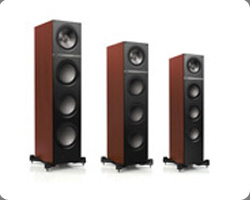 Floorstanders
There are three full-size new Q floorstanders to choose from, each sharing the same audiophile-grade technology in the same basic configuration: a new generation Uni-Q MF/HF array paired with a long-throw bass driver of equal size, and two matching ABRs.
The difference is the size of the drivers: 130mm (5.25in.) diameter in the Q500, 165mm (6.5in.) in the intermediate Q700 and a class-beating 200mm (8in.) in the flagship of the range, the magisterial Q900.
As front speakers in a home theatre system, these effortlessly assertive performers are capable of flooding the room with an intricate and intensely physical soundstage.
As a viewer, you notice the striking clarity of the vocals and fluidly articulate midrange response.With massive bass extension heightening the drama and flawless 3-D imaging that faithfully tracks the action on screen, the illusion of being there is phenomenal.
All you have to do is decide which model is best for you, bearing in mind the size of the space and your personal listening preferences.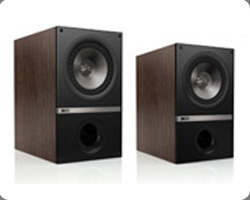 Bookshelf
Whether as main speakers, music speakers for your study or family room, rear speakers in a home theatre system or general purpose speakers for multi-room set-ups, the two new Q bookshelf models open up a world of audiophile quality sound at a surprisingly affordable price.
The sound they make is even more surprising: lush, spacious and precisely defined, with compelling midrange/HF response and solid, immaculately controlled bass.The two models — Q100, with a 130mm (5.25in.) Uni-Q array and Q300 with the 165mm (6.5in.) variant — deliver all the benefits of the Uni-Q 'point source' configuration in its latest and most refined form: a more accurate sound image dispersed more evenly throughout the room than is possible with any conventional speaker
Subjectively, it makes a huge difference. Because everyone in the room is enveloped in the same beautifully integrated three-dimensional sound image, viewing becomes more of a shared experience — and you no longer have to stay in the same spot to get the full enjoyment from your favourite tracks.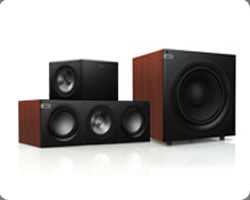 Centre, Dipole, Subwoofer
Reproducing most of the soundtrack narrative, the centre speaker is by far the most important in any home theatre surround sound system, and the Q200c and Q600c are engineered accordingly.
With a new generation 130mm (5.25in.) and 165mm (6.5in.) Uni-Q driver array respectively, flanked by a low distortion bass unit and an ABR of the same size, they combine raw power with the subtlety to convey moments of great delicacy.
What you notice is how convincingly the larger new metal dome tweeter captures the emotional range of the human voice — mood and character shine through with real clarity.
Your involvement in the action is noticeably enhanced by the addition of the Q800ds dipole to convey the left and right rear channels. With the two 130mm (5.25in.) Uni-Q arrays on each speaker playing out of phase, ambient 3D effects are completely diffused throughout the listening area to create an uncanny illusion of actually being there, whether that's deep in the rainforest, in a concert arena or driving along a gritty urban back street.
The final ingredient of your new Q system is of course the seductive Q400b subwoofer. A closed box design housing a 250mm (10in.) woofer driven by a 200W on-board Class-D amplifier, this discreet cube creates spectacular bass imagery — eloquent, musical and addictively physical. Anchoring the whole sound performance in an all-embracing sensation of immediacy, it completes the acoustic picture.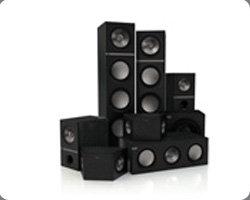 Home Theatre Packages
You want your home entertainment audio system to get the best out of high definition TV, 3D technologies and other new broadcasting and replay formats — and with a range that includes three full-size floorstanding models, two versatile bookshelf speakers, a dipole rear effects speaker and a magnificent powered sub, you can configure a Q Series 5.1 or 7.1 system that exactly suits your budget, room size and personal preferences.