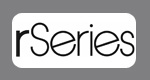 Portable Audio
rCube
rCube is a listening revolution, delivering high fidelity from a single, beautiful package that's portable and has wireless audio streaming.
rCube offers amazing sound from a cube smaller than a football. It's powerful enough for a party, but engineered to deliver exceptional clarity even at low volume.
It uses cutting-edge technology and manufacturing excellence, as you'd expect from Arcam.
iPod Docks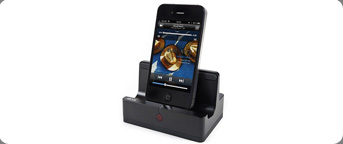 drDock
The drDock pushes the performance boundaries of iPod docking offering greater connectivity, wider compatibility and even better sound through a direct digital connection to the docked device.
Thanks to an ingenious new physical format the drDock is able to accommodate iPads as well as iPods and iPhones allowing an even wider range of aps and services to benefit from Arcam's legendary sound quality.
USB DACs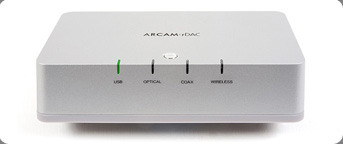 rDAC / rDAC-kw
The rDAC is available in two versions, the straight rDAC for use with local, directly connected sources and the rDAC-kw which adds wireless functionality using KLEER technology. Both rDAC variants offer supreme audio quality for the most demanding music lover. Housed in a slender, precision-cast case the rDac offers an ideal upgrade for conventional sources and network audio products alike.
If you store your music on a PC or Mac then the rWave USB dongle or rWand iPod/iPad dongle are the perfect way to stream your music direct to the rDAC-kw and on to your HiFi. No wires, no fuss.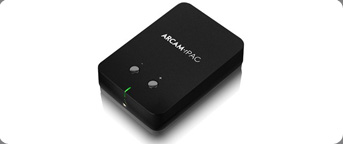 rPAC
The rPAC is a USB powered DAC and headphone amplifier designed to dramatically improve the performance of PC and MAC computers. Simple to connect, easy to transport and delightful to use the rPAC is the most effective sonic upgrade for your computer you could possibly imagine.
Plug in your headphones and you'll experience a level of sonic clarity far removed from the grainy, lifeless noise your computer usually serves up. Simply put the rPAC plays music.
Accessories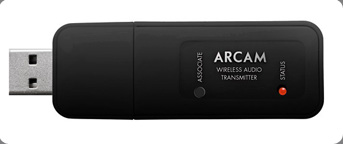 rWave
The rWave+ is the perfect way to play music stored on your PC or MAC computer with the rCube or rDac.
Using KLEER wireless technology for higher fidelity sound the rWave connects your computer with the rCube or rDAC-kw without the need for a conventional wireless networks and setup routines.
In addition, the rWave uses dCS Asynchronous USB Technology* for even higher levels of sound quality when streaming music.
The rWave has a range of approx. 50m for whole house coverage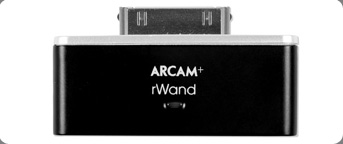 rWand
The rWand+ is the perfect way to listen to music from your iPhone, iPod or iPad at home. Using KLEER wireless technology for superior sound the rWand+ streams music directly to the rCube or rDAC-kw without the need for a complex wireless network or network setup routine.
The rWand+ uses the Apple 30-pin connector and has a range of approx. 10m. It's small and lightweight with ultra-low power consumption, so as not to drain the battery in the host device.