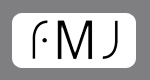 CD Players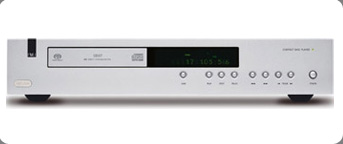 CD37 CD Player
Those seeking the ultimate in musical replay will find the CD37 a startling player. Breathtaking levels of realism are available from either CD or SACD discs using ultra high precision clocking and digital to audio conversion. We are confident that the CD37 is Arcam's best ever CD player and its performance has already set new reference standards at its price level.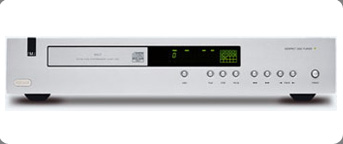 CD17 CD Player
As Arcam's most affordable CD player the CD17 is an ideal introduction to the world of serious music playback. Arcam have been building CD players for more than twenty years. All that experience is brought to bear in the CD17 along with the very latest DAC technologies and hundreds of hours of critical listening.
BD Players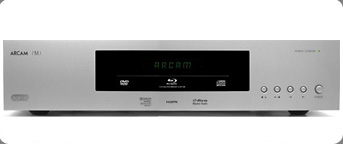 BDP100 Blu-ray Player
Arcam is proud to announce the arrival of its first Blu-ray device, the BDP100. This new player offers customers a level of movie and music reproduction that few disc players, of any price, can match and is designed to deliver an experience to thrill even the most demanding of audiences.
DACs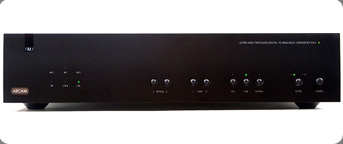 D33 Digital to Analogue Converter
With the market now full of new-generation digital audio devices and sources, Arcam is proud to introduce its latest and highest performing DAC to date, the D33 SuperDAC. Using state of the art dual Burr Brown PCM1792, 24bit / 192kHz converters (one per channel), twin toroidal transformers in the power supply and state-of-the-art 4-layer printed circuit boards, the D33 offers music lovers a level of performance that involves, enthrals and engages from the first note to the last encore.
Radio Tuners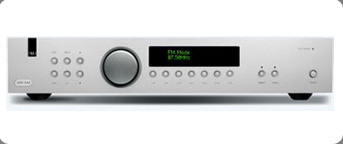 T32 FM/AM Tuner
The new FMJ T32 Radio Tuner uses state-of-the-art technologies to deliver the very best sound qualtiy from DAB, FM, AM, and Sirius Satellite broadcasts. A bespoke iPod interface is also included allowing full interation of compatible iPods with any high performance music system using the irDock or rLead. Finally a full duplex RS232 control input also makes the T32 a perfect radio tuner for custom installations.
Integrated Amplifiers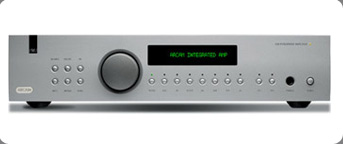 A38 Amplifier
The A38 features new output device technology which practically eliminates thermal modulation of audio signals to ensure a truly dynamic and transparent reproduction. The brand new preamp design using studio grade components and new power amplifier stages deliver a result which exceeds expectations and raises the bar for specialist integrated amplifiers in general.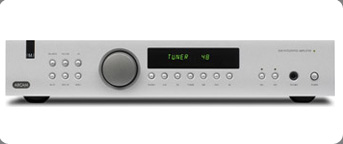 A28 Amplifier
Slim in appearance but powerfully built the A28 offers an ideal balance between power delivery and size. Sophisticated control electronics offer complete control over seven sources. 75 watts per channel provide enough drive and control for use with some of the world's best high performance loudspeakers. The A28's flexibility is due to its microprocessor control and intelligent software which provides unique features without compromising amplification performance.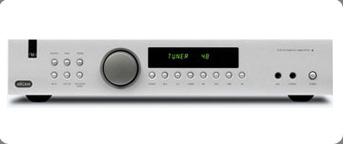 A18 Amplifier
The A18 combines the latest component technologies and Arcam's refined and careful engineering design approach to produce an incredibly natural sound from any music source. An ideal partner for the CD17 CD player, the A18 is designed to be a powerful and musical amplifier and is constructed with outstanding build quality for its price. The A18 is the perfect choice for people looking for an amplifier offering exceptional music reproduction as part of an affordable system.
Power Amplifiers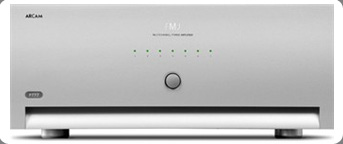 P777 Multichannel Power Amplifier
Using Sanken output devices with ultra-stable thermal management from the company's stereo product line, the P777 offers huge power and control with even the most demanding loudspeakers and program material. The Arcam development team have left nothing to chance while designing the P777. Literally hundreds of hours critical listening and fine tuning ensure it is equally at home with movies or music and will delight all who experience it.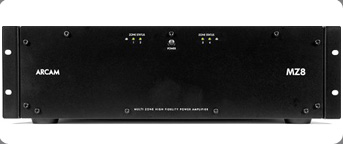 MZ8 & MZ12 Multizone Power Amplifiers
The MZ8 and MZ12 bring all of Arcam's audio amplifier expertise to the multi-zone amplifier arena delivering superior sound and ease of use and installation at a competitive price.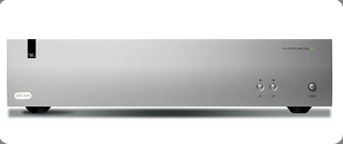 P38 Power Amplifier
The P38 uses new power amplifier technology taken straight from the A38 Integrated. It offers incredible grip, control and power with class leading detail and musicality. It is the ideal partner for the C31 pre-amp in a two unit pre/power combination or with the A38 in a bi-amplified system.
AV Amplifiers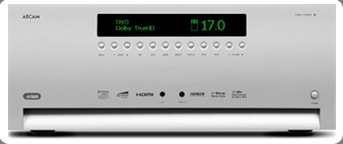 AV888 Preamp Processor
The AV888 redefines both the feature set and sonic performance of high end AV processing and pre-amplification. The result of a massive 2 1/2 year ground-up development program, it features all new state of the art audio stages and balanced audio connectivity. Combined with its natural partner, the P777 power amplifier, the AV888 represents a new standard for AV amplification.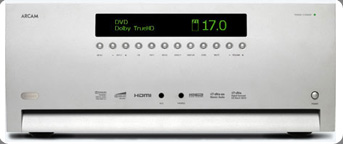 AVR600 Receiver
While most receivers are designed to provide an overwhelming list of specifications but are short on outright performance, the AVR 600 is focused on the complete experience. Never before has an AV receiver deliverd such a fine balance of state of the art sound and video processing backed up by an all encompassing technical specification.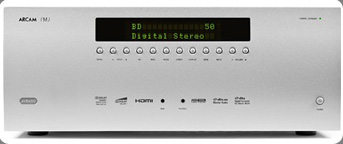 AVR400 Receiver
The AVR400 sounds precise, detailed and natural. More like an upmarket hi-fi separate amp in sound quality than the uniformly disappointing noise served up by most AV amps which aren't even good enough for Country and Western. Its clarity and poise on vocals will draw in all who listen.